The Crowsnest Pass is one of the most beautiful places in Canada. If you're looking for a road trip destination to experience the breathtaking beauty of Canada's Rocky Mountains and unparalleled true Canadian hospitality, travelling the Crowsnest Pass Alberta should be on your list of places to visit! Keep reading to learn more about Crowsnest Pass Tourism and the best Crowsnest Pass accommodations.  
Crowsnest Pass Golf  
For avid golfers, the Crowsnest Pass is a dream come true in the warmer months. Blairmore, situated within the Crowsnest Pass, offers world-class golf courses for players at any skill level. Golfers can enjoy the myriad of courses and stunning mountain views in Blairmore. You can even opt for the Stay n' Play Golf Package offered by Blairmore Kanata Inns and Crowsnest Pass Golf Club, the Crowsnest Pass Golf and Country club is only a short 3-minute drive away!
Explore the Wintery Slopes by Snowmobiles or Skis!
The majestic beauty of snow-covered Rocky Mountains is a true Canadian sight like no other. If you're interested in hitting the slopes on your skis or snowboard, we recommend checking out Powderkeg, local ski and snowboard hill. Powderkeg is a perfect hill for both advanced and novice riders. If you're a beginner, the hill offers a program to help you learn to ski or snowboard. If you're staying at the Kanata Crowsnest Pass accommodations, Powderkeg is just a short 8-minute drive away!
Blairmore, Alberta also recently won an award for best place to snowmobile. From family-friendly to high altitude trails for more experienced riders, the snowmobiling trails in Blairmore are some of the best in Canada. The SnoRiders, a Canadian snowmobiling club, keeps the trails and mountains maintained and offer a plethora of information for visiting snowmobilers. Our friendly staff at the Blairmore Kanata would also be happy to answer questions if you're looking for local snowmobiling trails in Blairmore.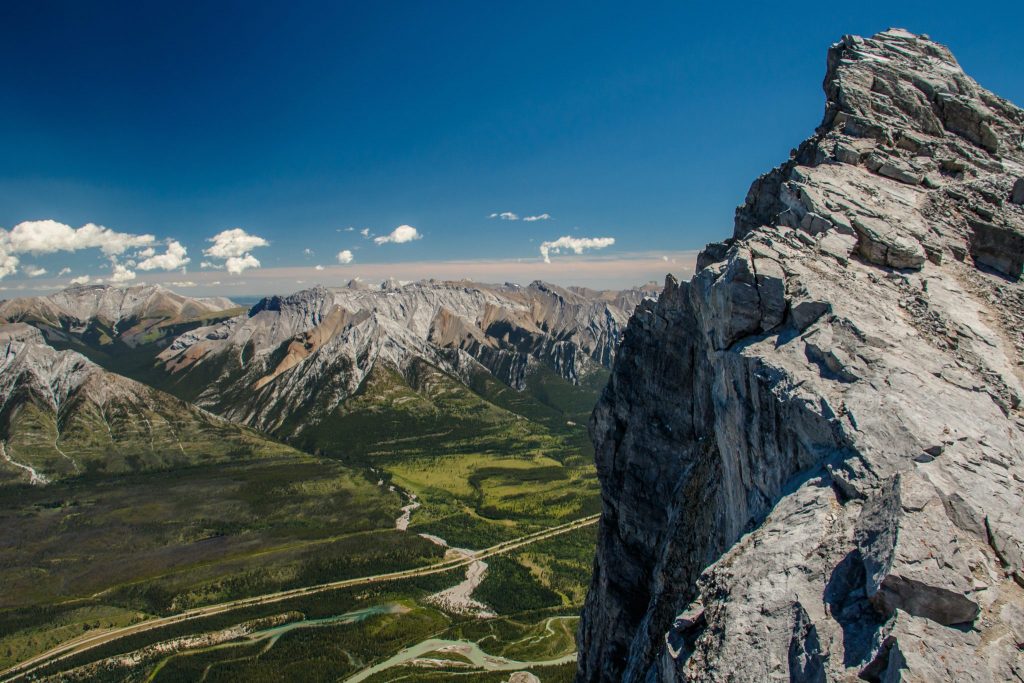 Scenic Blairmore Hiking Trails 
Blairmore boasts some breathtakingly beautiful mountain views, and you don't have to walk far to find them. The Star Creek Falls Loop is a short 1.6km hiking loop. The two viewpoints located around the trails overlook Star Creek Falls and a 75 meter deep canyon.  
Another must-see while staying in Blairmore is viewing the Lunderbreck Falls Recreationsal area. The Lunderbreck waterfalls boast beautiful waters where you can even dip your feet in.  
If you're looking for Crowsnest Pass accommodations, we recommend staying at our Kanata Blairmore location. The Star Creek Falls loop is a quick 13-minute drive away and the Lunderbreck Falls recreational area is only a 15-minute drive away. 
Crowsnest Pass Accommodations  
If you're looking for accommodations in Crowsnest Pass Alberta, the Kanata Blairmore offers great Canadian hospitality. We're closeby to local attractions, and would be happy to do everything we can to make your stay in Blairmore unforgettable!
Kanata Inns in Blairmore offers exceptional, friendly service and amenities to make sure you feel right at home. During your stay, you can choose from a variety of suites including fully equipped kitchenettes, one-bedroom suites, two storey family suite or a jacuzzi room. Whether you're traveling for a quick business trip or a leisurely vacation, spend less and see more of Blairmore while staying Kanata.